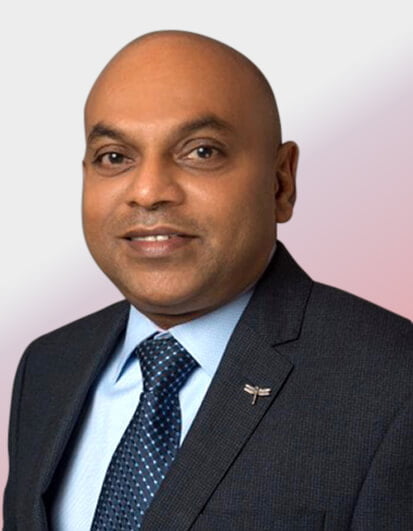 TruVic (Pvt) Ltd was founded by Palitha Thenuwara in February 2018, who counts 37 years of in-depth sales and marketing experience having served several organizations holding various positions.
He began his career in 1985 in the consumer marketing field as a Sales Representative, which allowed him to progress to the roles of Area Manager and Sales Manager, where he built gathered 14 years of experience in the field of consumer marketing.
He moved over to the Pharmaceutical industry in 1999 and has had 19 years of varied exposure having served in Ranbaxy, Zydus Cadilla, Torrent and CCL Pharmaceuticals. He rose from the rank of Medical Representative to positions such as Field Manager and Business Manager.
In 2008, he took control of the Sri Lankan operations of the Pakistani Principal CCL Pharmaceuticals as the Business Manager with a small team of 5. Under his stewardship, CCL recorded mercurial sales growth with the staff cadre growing to over 50 employees in 2017.
Steady growth propelled him in his career from Business Manager, climbing through to the rank of Director – International Marketing & Sales in 2017, where he was responsible for the Company's International Business operations that spanned over 17 countries.
Palitha Thenuwara's highest career achievement in marketing came in 2017 when CCL Pharmaceuticals was adjudged #5 in overall pharmaceutical sales achievement and CCL's star product SITA (Sitagliptin) was acclaimed as #01 brand across the board in IMS Rankings of Sri Lanka. This was a phenomenal achievement, having outdone several multinationals that have been operating in the country for decades, considering CCL's entry into Sri Lanka was only 10 years ago.
Having decided to venture on his own in pharmaceutical distribution, he founded his own company TRUVIC Private Ltd. Within a period of 3 months, TRUVIC has been nominated as the distributor for Sri Lanka, Cambodia, Myanmar and Maldives by 3 reputed Pharma principals from Pakistan, Bangladesh and India.
Palitha Thenuwara attributes his career success in pharmaceutical operations to the pragmatic decision taking and his excellence in human resources management. This has resulted in building and motivating great teams to deliver far above their call of duty. He constantly raises the bar and leads by example to make business success a continuing journey and not a destination.
With his untiring quest for best quality pharmaceutical products, prompt and proactive actions, careful selection of people, uncompromising ethical relationships with clients, compliance with international standards and adherence to the local and international regulation, Palitha Thenuwara is setting a high benchmark in the pharmaceuticals industry.